20+ Years Of Experience

AIHA- Accredited Microbiology Laboratory

ACAC Certified

High Quality Work

Locally Owned & Operated

Punctual, Professional Staff

Active Member Of IAQA
Open 24 hours a day, 7 days a week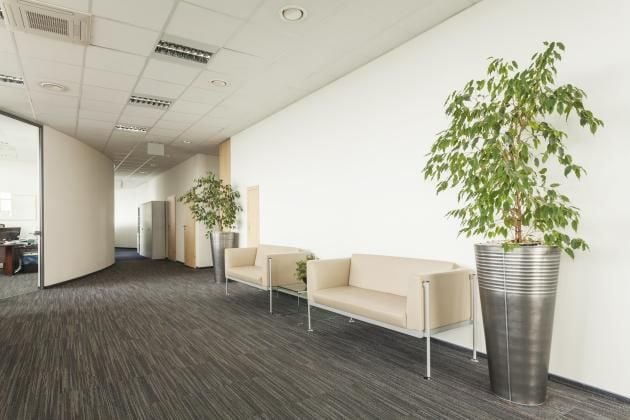 Commercial Mold Remediation Consulting Serving Eastern PA, NJ & NY Huntingdon Valley, PA
When mold impacts your place of business, you need a professional service to come in and eliminate the problem subtly and quickly. So if you're facing mold, come to AMT Mold Testing & Indoor Air Quality Consulting. We have the tools to combat your mold problem, no matter how widespread it happens to be.
Notice your employees, business partners, or visitors sneezing and wheezing lately? You could have a serious mold problem. Left untreated, mold can cause a host of health issues for your workers and guests. Don't compromise their safety when we're on hand to help. We can locate the source of your mold problem and nip it in the bud once and for all. Our mold remediation services are as thorough are they are effective. And given what's at stake, you can't afford to have things any other way.
For more information about our commercial mold remediation services, call AMT Mold Testing & Indoor Air Quality Consulting today.
At the Susan G. Komen Breast Cancer Mother's Day Walk

Rusted blinds from water intrusion and high relative humidity

Debris and moisture within ducts cause particulates to deposit on register and ceiling in an office.

Water intrusion beneath and around window.

Water intrusion through basement walls.

Water intrusion through basement walls.

Growth on finished basement ceiling caused by condensation from air conditioner ductwork above

Growth on finished basement ceiling caused by condensation from air conditioner ductwork above

Hidden mold revealed when baseboard is removed

Mold on wall in back of water heater.

Refuse tossed under a crawlspace

Downspout dumping directly down foundation wall.

Crawlspace vent blocked up with plywood.

Mold growth on attic sheathing.

Water damaged paneling in basement

Broken downspout allow for water to drop directly to foundation wall.

Lint and debris blown back into basement due to blocked dryer duct

Ceiling tiles show evidence of multiple leaks from above.

Basement wall shows evidence of chronic water intrusion.

Growth found on box stored in damp basement.

Hidden water damage from leaking pie within wall.
Proudly offering Senior and Military Discounts! Call Now for Details!





I am so appreciative of Marc's fantastic expertise and service. He went above and beyond to help us to understand our results and really knew what he was talking about. I am so thankful that I called AMT!! It helped me to be able to sleep better at night.

Tracy Weniger

I am so appreciative of Marc's fantastic expertise and service. He went above and beyond to help us to understand our results and really knew what he was talking about. I am so thankful that I called AMT!! It helped me to be able to sleep better at night.

Tracy Weniger

We had some concerns about potential mold due to water damage. After extensive research, we contacted AMT. From the very start they were professional and completely engaged- actively listening to our concerns, patiently explaining potential options and costs. Although AMT was more expensive than some other outfits we found, we selected AMT based on their certifications, detailed knowledge and willingness to educate us. It was a wise choice, and AMT was fantastic to work with. Scheduling an appointment was a little difficult due to the pandemic, but Marc arrived on time (and was very careful with pandemic precautions). He was extremely professional and personable, and was more than willing to talk with us, explaining the various tests and his approach. He also was very clear about expectations, how to interpret any results/recommendations and timelines. Our final report and test results were through, clear and his recommendations were sensible. I would totally recommend AMT, without any hesitation. C

asa Chaos

Incredibly knowledgeable individual, even though I needed remediation and he only does testing, he spent 30 minutes on the phone with me about mold, venting and planning for my project. Would highly recommend if you need an expert to test for mold.

John Vaile

Marc provided me with valuable information regarding mold levels and remediation, even though I called him from NC and he knew I wouldn't actually be using his services. He took the time to answer all my questions and potentially saved me $1000+. Great guy! Highly recommended!

JASON SMITH

Im thankful to know there are still good hearted people in this world, Mark being one of them! This gentleman just spent 30 minutes on the phone with me giving advice that I never would have thought of without his absolute expertise and experience. He is a true professional with the knowledge and past experience that he has been through during his career. He truly cared about my health and more importantly different avenues to pursue. Without any doubt, I would be more than happy to pay him for his services. If you're having any type of air quality issues or mold don't waste your time with anyone else! Thanks again Mark for all your help and guidance!

Mark Rizzo

I highly recommend Marc and AMT for your mold testing. Marc went above and beyond to ensure I felt comfortable with the inspection and results, even making observations that are beyond a typical mold inspection. He has deep expertise but does a great job breaking it down for his customers to understand. If you are purchasing a home or have mold concerns on your current home, I HIGHLY recommend you give Marc a call. You will not regret it.

Nick Alberino

I was under contract to purchase a home when the home inspection identified a potential mold issue. Due to the tight deadline I needed a Mold testing expert to come and perform testing asap. I called Marc from AMT in the morning and he was out to the house before lunchtime. His knowledge and experience is very impressive. He explained the testing process and various options for remediation. He was prompt, responsible, knowledgeable and delivered the promise to get me the final results of the test in time to meet my deadline.

Marc, thank you so much for accommodating my request on such short notice and providing a truly professional service with you expertise. Your final report was very detailed and professional. You saved me a lot of grief, headache and money. Thank you!

John Son

I wish I could have given my money to him because he was very helpful and professional over the phone. However, he was not located in my area. Exceptional customer service!

Keisa Guider

Nothing is more important than my family's health. When we decided to check our home for any mold, it was an easy decision to go with AMT Mold Testing and Indoor Air Quality Consulting. Setting up an appointment was easy, and Mark is an expert in this area. His preliminary and full reports were VERY informative and gave us the information we needed to know to remain healthy and have confidence in our living space. I would not hesitate to recommend Mark and AMT to anyone considering testing the indoor air quality of their home.

Glenn Connery

Had a wonderful experience with this company. Professional, educational and very reliable. Would recommend to anyone!

Jessica Billet-Cohen

I called Marc because we had roof and window leak problems for several years and my wife has respiratory issues. Marc responded quickly told us what he would do and gave us the price. Marc showed up for the appointment on time and we got a preliminary report quickly and the full report a few days later. Fortunately we had no serious issues to deal with which put us at ease. I would highly recommend Marc for anyone who may even have a small concern regarding mold.

Ed Zenzola

I needed my home tested for mold and AMT scheduled me promptly. Marc was a pleasure to work with, answered all of my questions, was thorough and knowledgeable. The initial report come through promptly with the information that I needed to move forward. The report included helpful explanations and details. I highly recommend AMT Mold Testing.

Tami Trapp

Called Marc because we thought we may have had an Air quality problem in our home.We were not sure if we had a mold problem as well. Marc was away when I called however I left a message and was called back promptly. Marc came to my home as he promised and completed a very extensive inspection crawling through out attic and moving items in our basement. He conducted an air quality test on each floor and photographed his work.The report followed and was filled with suggestions on preventative methods and the good news that we didn't have a problem that needed any remediation. Thanks Marc for a great job at a reasonable price. I highly recommend your company to anyone looking for an honest and responsible job.

Mav Associates

AMT mold consulting was contacted due to possible mold issues in my unit. Marc, a certified indoor environmentalist promptly came out the following day to conduct the examination/sampling to determine the presence of mold. He checked the entire unit for water damage, visual mold growth, moisture in the walls, as well as musty odors. State of the art moisture meter was used to check the walls and air flow meter to trap mold spores present in the air. He answered all my questions in great detail in a friendly personable manner. Following the visit I received the lab report as well as a nine page written report providing detailed description of the tests that were conducted, analyses and recommendations on how to take care of problems. My experiences with AMT can only be described as very positive. I would highly recommend this company to anyone with mold concerns in their house.

Twinruler334

Marc Leftwich is a professional - very competent, patient and thorough. Marc was recommended by both our home inspector and realtor after we observed numerous conditions for mold to grow. He arrived early and was prepared to discuss our observations and his plan. He completed a physical review of the entire home from the back of the crawl space to the tip of the attic. I accompanied him and he clearly explained what he saw. He identified several items that were beyond the scope of the general inspector and I learned how to prevent future mold growth after the home is cleaned. Those items go beyond the standard humidifier and preventing water intrusion. I strongly recommend his services for any home. The cost is very appropriate for its benefits.

Mark Sullivan

Marc from AMT came out to do a routine check on a small area in the house, and, as expected, everything went quickly and well. I enjoyed talking with Marc as his manner is professional yet friendly and personable, not to mention he is professional, thorough and exacting in his work. I never thought I'd speak so highly of the Mold Man!

Thomas Perri

Marc did an excellent job. Very professional and thorough. I would recommend AMT and Marc to anyone.

Mike Holoka

I can't say enough good things about our experience with Marc and AMT. We had very long road with pervasive water damage, two (bad) remediation companies and months having passed with little progress. Marc provided counsel to us that was instrumental in righting our house and finally getting us on the road to repairing our home. We are eternally grateful to him. Our home is 200+ years old, historical and is constructed in a unique way with lots of stone, post and beam etc This required specific remedies and Marc's knowledge of the industry, his insights around remediation helped us fill in this gap with the right solution. Marc is instantly likable, a true professional who will treat both you and your home with diligence and care. I met Marc in November and we are now in late February with Marc next to us for this very long journey of one issue after the next. We are happy to be at the end of the long road and are happy to call Marc a friend at this point as well.

Jennifer S

The representative handling our situation was very responsive and informative. Highly recommended!

Mark Diviny

Called AMT and Marc got back to me right away with his prices and 2 days later he was at my house doing his testing. Less than a week later i had my results and a report! If you need some testing go him, he's awesome and super helpful!

Joe Thomas

Marc does a great job and is very knowledgeable. He helped me a lot and I would recommend him to anyone.

Dan M

Marc was GREAT! He was prompt and thorough in checking the property. He is knowledgeable and very professional. We are very happy with his service. We will recommend to everyone. Thank you for all your help and expertise.

Talal Charabi

AMT Mold Testing is a homerun. No need to call any other place. Marc was informative on the phone about what would take place when he came out. He was able to schedule the appointment to work with my schedule and was on time. He was very knowledgeable and helped explain things in a simplistic way for anyone to understand. Reports were sent back also in a timely manner. You will not be disappointed by hiring AMT Mold Testing.

Amy Blau

Our company had a great experience with AMT mold testing. Marc was informative and very professional. We received our report in a timely manor and prior to his exit he had already addressed the issues he found. Highly recommend!!!!

Victoria Kaminsky

Marc took the time to talk with me over the phone for awhile even before setting up an appointment, which I thought was going above and beyond what another professional might have done. I was surprised by his level of knowledge with mold and familiarity with ERMI testing, which I had completed prior to contacting him. We had a good discussion, then about a week later I scheduled an appointment.




He was very thorough while he was here and helped the landlord and I understand why there are mold problems in the house. During the walk through he made several suggestions on how to reduce moisture and increase ventilation. So I'm very pleased with the service, thank you Marc.

Aaron Resnick

Marc was incredibly knowledgeable, personable, and thorough. He took the time to explain things at a level understandable to a laymen and clearly has a wealth of knowledge and experience.

David Comalli

I contacted AMT seeking an air quality test for a home I considered purchasing. The house was about 1000 feet from a gas station and I had concerns about potential harmful emissions getting into the house. I had spoken with several agencies about the testing process and I had heard a variety of prices (everything from $500 to $1200), and procedures for testing the air for three hours to twenty-three hours. Honestly, my head was spinning. When I spoke with Marc at AMT, however, he was honest, upfront, and professional. He explained the limits of the testing and explained that based on my circumstances, he was not 100% certain that an air quality test would be able to accurately provide the information I was seeking within the time frame I was working with. He also located some articles for me about NIH research into the matter and suggested that I reach out to the EPA and a few other environmental agencies to get a better sense of safety guidelines. How about that friends? He could have taken me for a lot of money, but instead, he had integrity and was a true professional. Based on this, I would highly recommend AMT. This is a business you can trust and Marc has deep knowledge on the subject of air quality testing. You will not find better.

Kali Gross

Above and beyond service. In addition to mold testing, Marc helped me determine the likely root cause of the issues and provided guidance on remediation. He was honest and open about what could be addresses with simple fixes, such as proper ventilation, and what needed remediation. I recently had Marc come back to retest and verify that the issues were corrected. I highly recommend AMT.

Michael Sullivan

AMT was thorough, unobtrusive, meticulous, and very diligent. I would highly recommend them!

Barbara Romano

Very thorough and congenial. Very knowledgeable about the service provided and helpful with recommendations for the next step. Would definitely recommend for the service of testing for molds in the home.

Lenore Bamberger

Very knowledgeable in his field and offered many solutions to better the air quality in my home! Would highly recommend Marc!

Mike Brown

Fantastic service!! Thank you Marc for always being so professional and so easy to work with through the years. I owned a water damage/ mold clean up business for over 12 years and just felt compelled to write a review for this company. I worked with countless mold testing companies, hygienist, and consultants through the years and would just like to say AMT was the best. Always had a positive experience with all the technicians that came out to work with us as well as the owners of course. Thank you again Marc!!

Mike Geria

Marc was incredibly knowledgable and spent time educating my husband and me on the testing and mold issues we experienced in our basement. We both very much appreciated his patience and time. Highly recommend AMT and Marc. True professional!

Kristin M

Marc provided a mold evaluation and air testing for our upcoming home purchase. We we extremely satisfied with his service. He was very quick to respond to inquiries and did an excellent job with the inspection and report. We would undoubtedly recommend his services to others.

Gregory Appleman

In addition to completing the mold testing, Marc was knowledgeable, informative and provided clear, easy to understand explanations about the testing process, air quality measures and why both are important. We had little knowledge of mold and its potential impact on the air quality and safety in our home. Marc provided thorough explanations to all of our questions which enabled us to understand the air quality report we received from AMT, necessary next steps for mold remediation and what was necessary to improve the air quality in our home. He was also very patient in working with us as we worked with our insurance company. Email and phone communications were also very professional.

Tish Baldez

As a real estate agent, and owner of multiple properties, I highly recommend Marc to anyone considering a home purchase. He is the first person I call for inspections. My home inspector finds the information imperative as well for doing his own inspection. Never start a project without completing this very important step. Marc does not simply open test jars, he searches out moisture, water intrusion points, plumbing leaks, anything that could potentially be a problem now or in the future. If water is your homes greatest enemy, Marc is your homes super hero! Big thank you to Marc for his outstanding work with my next big project!!! He saved me tons on the front end of the transaction and made sure my kids stayed healthy and safe during our new home adventure.

Dru Herger

Marc is very knowledgable and handled my case in a way that speaks volumes to his individualized approach. He assessed the property and determined the right tests to perform in order to provide an honest real-time evaluation of the mold spore conditions present. He also took a lot of time to review the history and present conditions of the property and then to explain the basis of his test recommendations so that we were comfortable and confident in his approach before he even started. He was also very considerate of the costs and kept it within our budget, while providing all of the necessary information to resolve the problems. He carefully performed the tests and got the results back and wrote a report within 3 days. We are now confident in what we need to do in order to make the house livable again for my mom who has asthma. Very satisfied with AMT and would highly recommend him to anyone who want honest results from someone who is clearly an expert in the industry.

CCSJ Media

Marc was so helpful with my situation. He even rearranged his schedule to fit me in. I was so thankful for his honesty, professionalism and just overall excellent service. I definitely recommend AMT Mold for anyone who is in need of this kind of service. First Rate!!!

Helene Steinberg

Marc was so patient and professional. He answered all of my questions and explained everything so well. He is very well informed and knows his stuff. I'm thankful for all Marc has done for us in such a tough time.

Ashley J. Silva

Amanda greene

Positive: Professionalism, Responsiveness

Marc was incredible professional and kind! Understood my needs and had test results from possible airborne mold completed promptly!

Mike Cavanaugh

Positive: Professionalism, Quality, Responsiveness, Value

Marc was great to work with. Before coming out to my house he sent me an email detailing everything he would be doing and the price. He arrived when he said he would and spent a good deal of time thoroughly investigating all possible areas of concern. He gave me a lot of information that was easy to understand, and advice on how to remedy my issues and prevent them in the future. The test results came quickly as well.

Sherry Campbell

Mark was awesome!! Professional, knowledgeable and courteous ...he took time to answer and explain everything I was concerned about ...he followed through with detailed results from the lab regarding the testing that was performed....I highly recommend Mark! And will use him if needed in the future..

Vincent DiBianca

Positive: Professionalism, Quality, Responsiveness, Value

Checking on the very air that we breathe is critical work. Marc, from AMT Testing, was not only knowledgeable, he was exceptionally conscientious. He went the extra step in offering us clear explanations and professional guidance. Marc knows his stuff. I would heartily recommend AMT to inspect and help protect the air quality in your home or business.

Stephanie Douglas

Positive: Professionalism, Responsiveness, Value

Marc was amazing! He spent time to go over everything so it was easily understood and his report was thorough. I was Grateful for his services and the amount of time he took to address all my concerns. Thanks Marc!

Thora Warrington

Positive: Professionalism, Punctuality, Quality, Responsiveness, Value

I found Marc to be very detail oriented, courteous and competent in his approach. He went beyond his contractual duties to guide and support me in the ongoing maintenance and safety of my property. The entire experience left me with a strong feeling of time and money well appropriated.

I strongly recommend him for his honesty and professionalism.

Danielle Price Marc was great! Very thorough job well done he understood exactly what I needed and exceeded expectations.




Kate Pascucci

Positive: Professionalism, Punctuality, Quality, Responsiveness, Value

I worked with Marc from AMT to test our office space for possible mold or other allergens in the air. I called a few other places first and they were not nearly as knowledgeable or friendly. They just told me their flat rate and asked when I wanted to schedule. Marc asked lots of questions and took the time to really figure out if we could actually benefit from his services- he didn't want to sell us something we didn't need. His inspection and testing were very thorough and the final report was detailed and included a plan for moving forward. I would highly recommend Marc at AMT.




Oliver Smith

Positive: Professionalism, Punctuality, Quality, Responsiveness, Value

I contacted Marc Leftwich at AMT Mold Testing and Indoor Air Quality Consulting, due to the discovery of black mold in crumbling drywall and damp conditions in my basement. Marc responded to my home in a timely manor and spent considerable time explaining the world of air quality testing, as this is not my area of expertise. He listened to me, asked a lot of questions and took the time to collect quite a bit of information from me prior to testing my house for mold. He had a preliminary report to me in a day or so and a final report about a week later (as promised). His report included pictures of impacted areas, detailed descriptions of not only the problems, but the standards by which mold spores are defined and tested. He provided a very detailed picture of the problems we have in the basement, as well as safe mitigation strategies that should be considered.




I would recommend Marc to anyone who believes that they have a mold issue in their home, and they are looking for someone who not only knows what he is doing, but is very professional in how he interacts with his clients. I would call him again in a heart beat. The price was reasonable as well.




Doug Smith

Ephrata Pa. 17522




grace rollins

Positive: Professionalism, Punctuality, Quality, Responsiveness, Value

Over the past several years Marc has helped me at multiple business locations as well as my home to identify risks from moisture entry and mold growth. Each time he has been thorough, reasoned and his findings had a high value (whether it was a negative or a positive!). He clearly has good instincts and an efficient skillset, a consequence of his many years of experience. There's no doubt as to his ethics and professionalism. You could not be more pleased with Marc if you require his inspection services.

Services: Multi-unit inspections, Mould sampling




Eric Soro

Positive: Professionalism, Punctuality, Quality, Responsiveness, Value

I have been using AMT and Marc's services for over 20 years and at several properties (homes, rental, and commercial). Hands down there is no one else I would trust for issues regarding air quality, water damage, and mold issues. Marc is patient, clear, and thorough. I always feel more informed and calm after he explains situations and issues. Mold and air quality issues can be scary but Marc makes you feel like you're not in it alone.

Services: Indoor allergen samplin




Eric Hunter

Positive: Professionalism, Responsiveness

AMT was great, Marc made himself available nearly 24/7, he was always open to discussion and always provided good recommendations, I have worked with alot of different testing companies, AMT was, hands down, the best company I have worked with in 20+ years. Strongly recommend contacting AMT for any mold or testing needs, you will not be disappointed.




Eric Hunter

Positive: Professionalism, Responsiveness

AMT was great, Marc made himself available nearly 24/7, he was always open to discussion and always provided good recommendations, I have worked with alot of different testing companies, AMT was, hands down, the best company I have worked with in 20+ years. Strongly recommend contacting AMT for any mold or testing needs, you will not be disappointed.